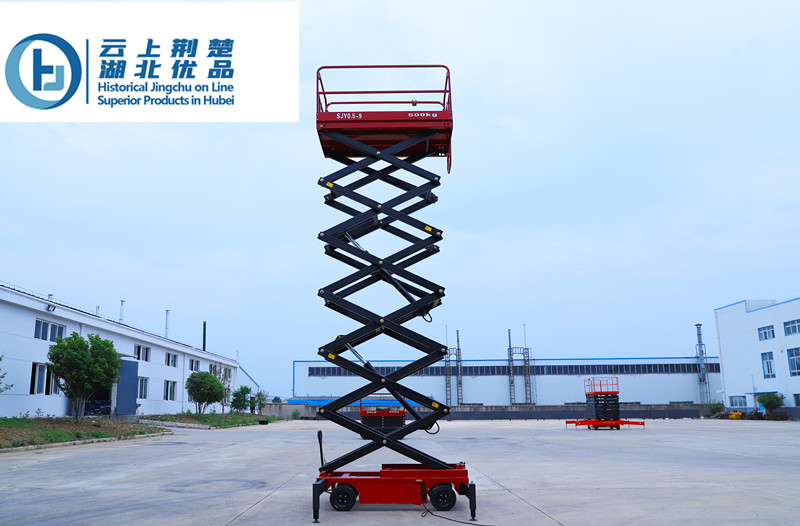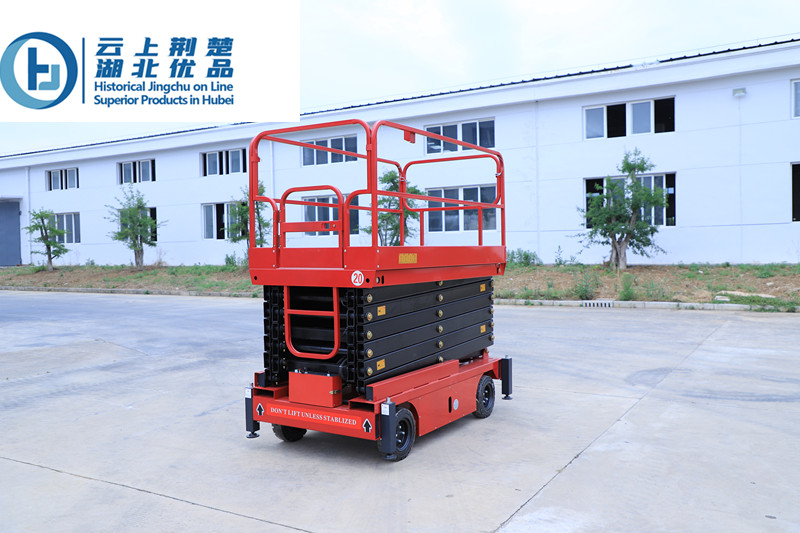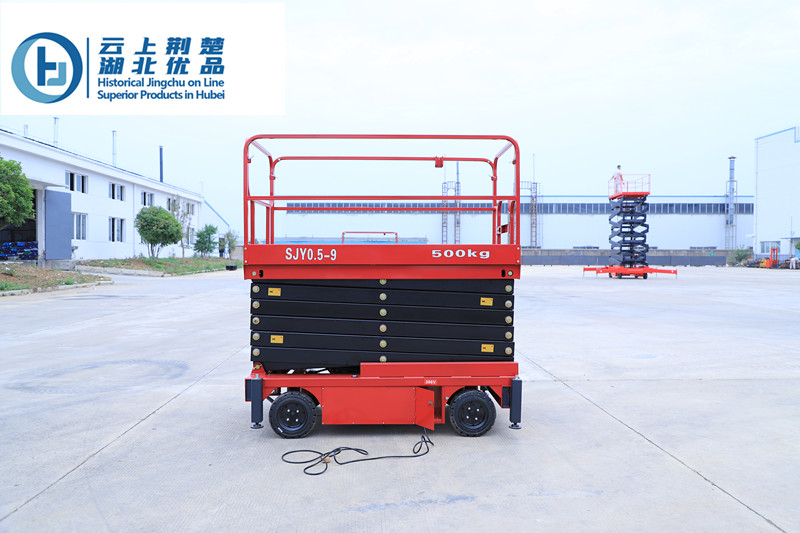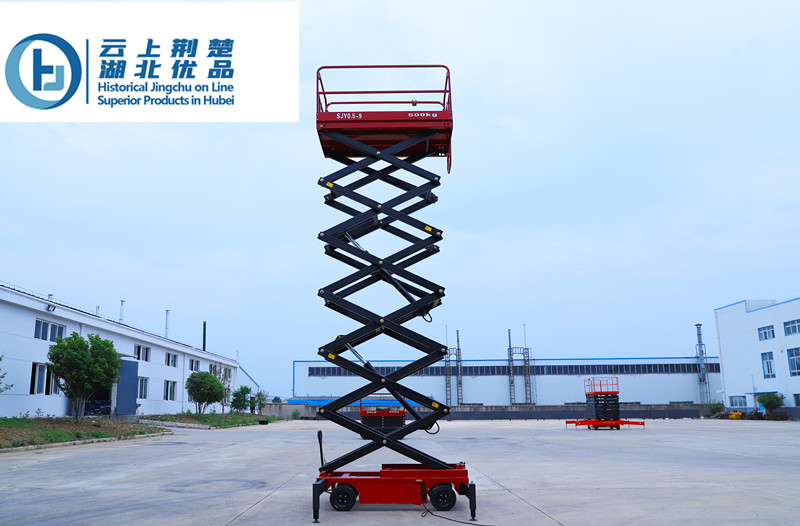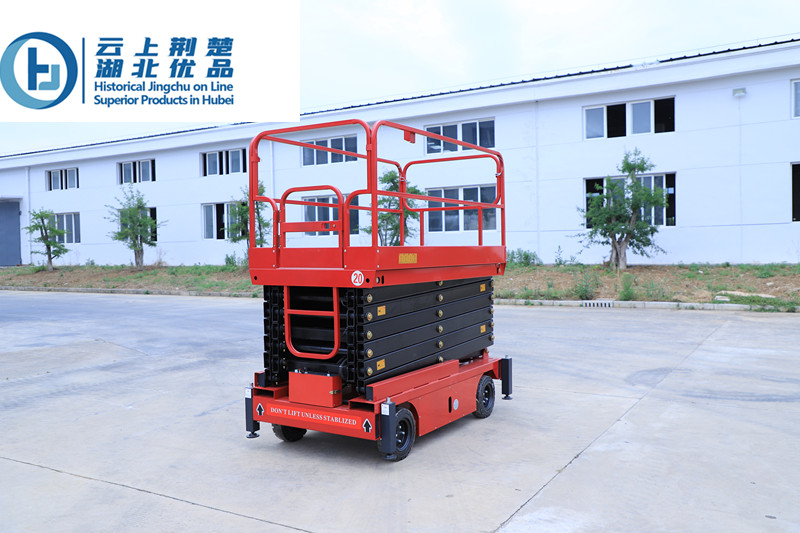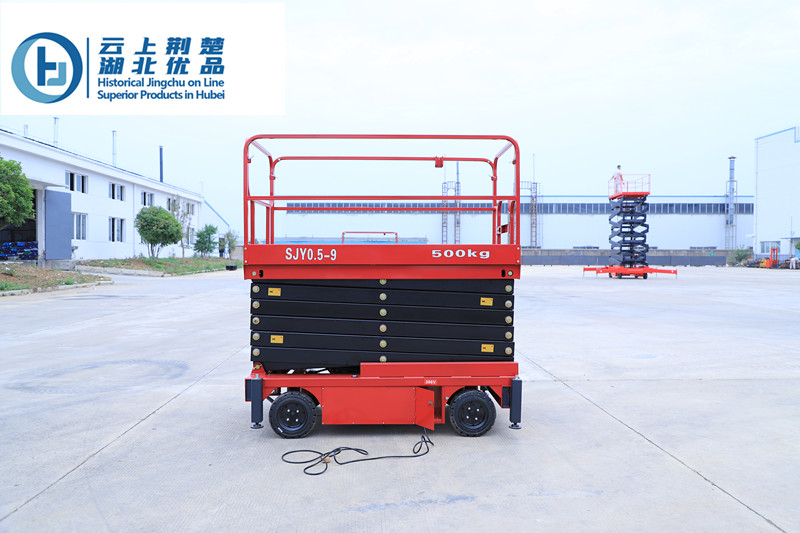 MOBILE SICSSOR LIFT

Recommended by CCCME
Product Details

Company Profile
MOBILE SICSSOR LIFT
Product Description:
1. SJY Mobile Scissor Lift is widely used for high-altitude equipment installation,
Maintenance, decoration and so on, also suitable for multi-layer workshops, warehouses,
Production lines, transfer of goods of height differences and truck loading and unloading,
etc.
2. Lifting oil cylinder is equipped with unloading flow-limiting valves to ensure the steady
Falling when lifted to the highest.
3. Electric switch or remote control lift switch (optional) for people both on the ground and
Platform to operate.
4. Equipped with manual oil pump (optional) to ensure operation without power supply.
Model
型号


SJY0.5-7
SJY0.5-9
SJY0.5-11
SJY0.5-12
SJY0.5-14
SJY0.3-13
Capacity
载重量
kg
500
500
500
500
500
300
Max lift height
最大起升高度
mm
7000
9000
11000
12000
14000
13000
Min platform height
低放高度
mm
1120
1240
1370
1656
1835
1495
Working platform size 工作平台尺寸
mm
2150*1140
2150*1140

2150*1140

2500*1260
2500*1260

2150*1140
Unfolding size
支腿展开尺寸
mm
2130*2890
2130*2890

2130*2890

2560*2890
2560*2890

2130*2890
Lift motor
举升电机
V/KW
220-380/2.2
220-380/2.2

220-380/2.2

220-380/3

220-380/3

220-380/2.2

Voltage 电压
v
220-380
220-380

220-380

220-380

220-380

220-380

Overall length
整机长度
mm
2200
2200

2200

2558
2558
2200

Overall width
整机宽度
mm
1300
1300

1300

1410
1410
1300

Overall height
整机高度
mm
2120
2240
2370
2650
2987
2495
Net Weight
净重
kg
1120
1320
1680
2040
2680
1880